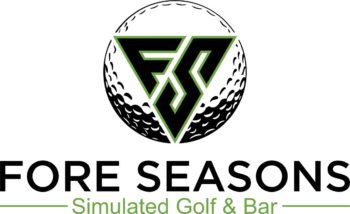 As Wheeling, WV's premier, year-round indoor golf experience, Fore Seasons will provide you with simulated golf anytime you need! Featuring courses from all over the world, Fore Seasons is sure to become your go to escape from mundane golf. Our facilities feature the lastest in golf technology advancements paired with a full bar and lounge.
Ideal for golfers at every stage of their game, Fore Seasons is the ultimate venue, offering something for everyone. Whether you're here to learn, practice or play, our dedicated staff is committed to delivering world-class service to each and every customer- to drive you towards the next level of your game.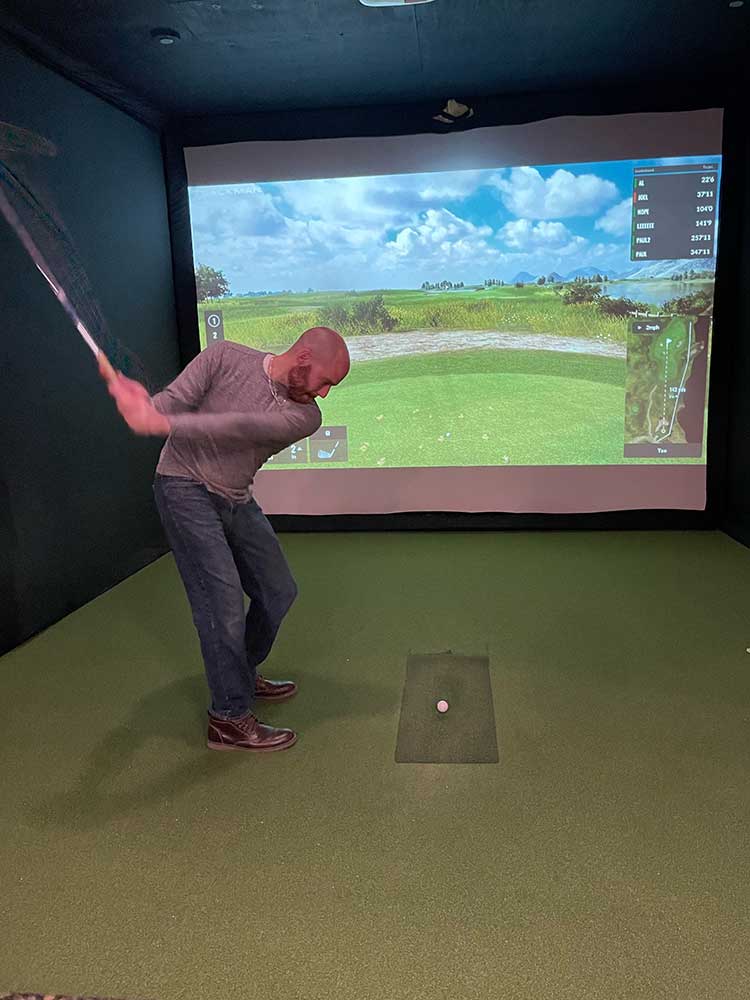 Why Fore Seasons?
Planning a Golf Trip?
Let's say you and a few of your friends are planning a trip down to PGA National to play one of their 5 championship courses. Why not get a competitive advantage by practicing at Fore Seasons and learning the layout of the course? Check the weather before your trip and play in the exact same conditions you'll play in Palm Beach Gardens!
Learn New Conditions
Maybe you're not planning a trip to a world famous golf course. Maybe you're playing a municipal course in Chicago, IL. Come to Fore Seasons and turn the wind all the way up to prepare to play golf in the windy city.
Play Quickly
If you're just looking to play fast golf we have that too! Don't have time to wait 15 minutes in between shots? Don't have time for a 6-hour round? Come to Fore Seasons and play the fastest golf possible! A 4-person round can be played in under 3 hours.
Golf Lessons
Each individual lesson from our highly trained instructors begins with an interview about the current state of your game, any physical limitations that may affect your ability to swing and the goals you want to achieve with your golf game. Next, a high-speed video will be taken of your swing and after a review of the video, your instructor will show you how to make improvements using specific drills and training aids.
Technology
TRACKMAN
Golf practice and player development are going through a period of tremendous change, and technology is a central component in that transformation. The mapping of swing DNA is now possible, as is the quantification and comparison of swing feel vs. real. Technology also empowers us to monitor granular swing changes over time. These are just a few, compelling examples of how to unleash talent more effectively.
With TrackMan, you have all those tools to jump ahead. From our groundbreaking club and ball tracking golf radar systems to the best performance enhancing software available in the industry today.